Meet Our Governmental Affairs Director (GAD)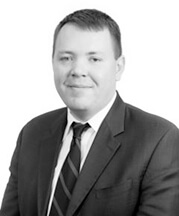 The High Country Association of Realtors® GAD is a shared position offered through the NC REALTORS® Shared GAD program. The program provides our membership access to an individual with valuable professional advocacy services. Our GAD is tasked with educating our associations' members on policies of concern, he serves as a watchdog for potential negative impacts on the industry, and mobilizes members to speak with a clear, effective REALTOR® voice in the community.
Shared GADs facilitate interviewing political candidates for local office, so that elected officials understand the issues of importance to the REALTOR® industry. Shared GADs protect REALTOR® priorities at the local level, aide in local board RPAC fundraising efforts, assist local boards in applying for NAR grant funds and work with the NC REALTORS® Government Affairs team on state issues that impact the local area.
Michael Cooper is the Government Affairs Director for HCAR and a Regional Government Affairs Director for the NC Association of REALTORS®. He was born and raised in western North Carolina and is a proud graduate of Appalachian State University. Before coming to HCAR he practiced law at the McElwee Firm in North Wilkesboro and worked in state government for the NC Department of Environmental Quality. He is a member of the Leadership Network at the American Enterprise Institute, was a 2020 Civic Saturday Fellow, and currently a Presidential Leadership Scholar. He enjoys hiking the mountains of the High Country, visiting the farm in Ashe County where his mother grew up, hanging out at our coffee shops, and walking the family dog Mojo.