2022 President, James Lewis, was pleased to recognize four REALTOR® Heroes, and the association was pleased to contribute to their charitable projects.
We are incredibly proud of the difference REALTORS® make in our community!
Jennifer Price, Realtor with Century 21 Heritage Realty in W. Jefferson has a fundraiser very close to her heart. Six years ago, Jennifer lost her 15-year-old daughter Meagan to a rare cancer. Only 4% of the National Cancer Institute's Budget is directed toward childhood cancer. To honor Meagan her family began the St. Jude's Family Fun Day. They encourage you to donate to St. Jude, www.stjude.org.
Jeff Simpson, Realtor with Ridgeline Properties in Jefferson headed out to the Mountains to Sea Trail to shine a light on the NC Make-A-Wish Foundation. Jeff's daughter was diagnosed with Myeloid Leukemia in 2003. Jeff & his family witnessed unbelievable generosity through the NC Make-A-Wish Foundation. Experiencing her wishes lived out created a time of fun, love, and memories that the family will always cherish. The average wish costs $7,500, and Jeff's goal is to raise $247,500 for NC children waiting to see their dreams come true. Jeff may be reached at 919-624-2364 or donate to NC Make-A-Wish
Stephen McDaniel, Realtor with Fathom Realty in Cornelius and serves as the President of Quiet Givers. The motto of Quiet Givers is "to help your neighbor, change a life," and is observed through the organization's "Featured Needs" lists. For more information on how you can become a Quiet Giver visit their website www.quietgivers.org.
Irene Sawyer, Realtor with Allen Tate Real Estate in Blowing Rock founded the High-Country Breast Cancer Foundation. As a survivor herself, she is dedicated to personally funding all the costs of her foundation as she helps others. Please reach out to her directly at 614-928-6544 or visit her website www.hcbcf.org.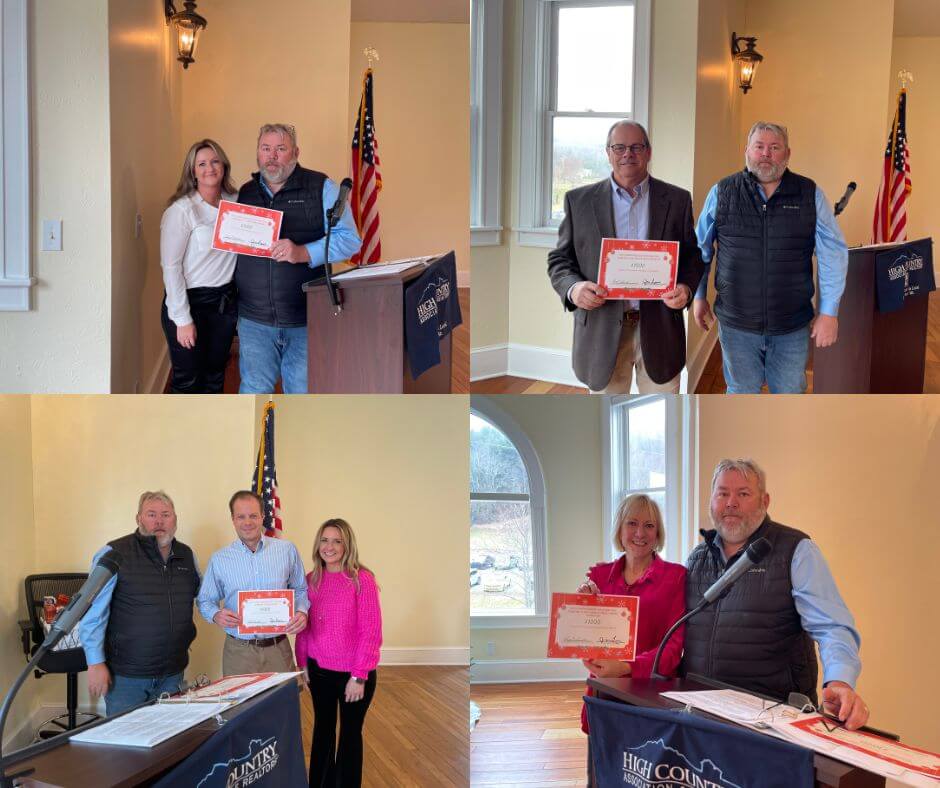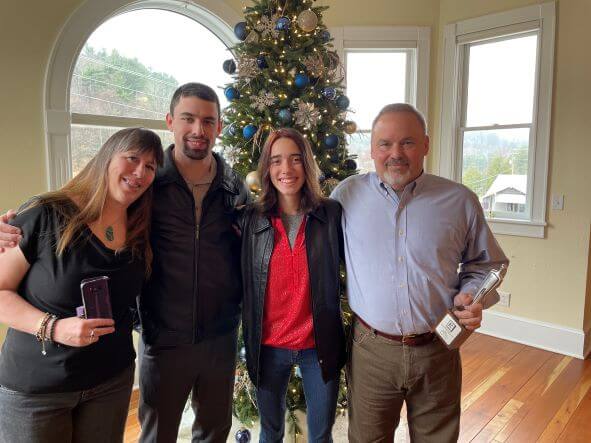 Join us in congratulating Mr. Scott Cronk on earning the HCAR Realtor® of the Year award!
High Country 2022 Realtor of the Year Award
The High Country Association of REALTORS® recently awarded their 2022 Realtor of the Year award to Scott Cronk, of Mountainscape Realty, located in Ashe County.  Scott received the award with his family by his side at the association's recent membership luncheon and director installation meeting, held December 8th at the association office on Bamboo Road in Boone.
Scott has been a member of the High Country Association of Realtors® and the High Country MLS since 2006. He has served on both the Association and the MLS Board of Directors, and on various committees. Scott served as President of the High Country MLS in 2014. As his colleagues and clients alike would say, Scott is a pleasure to know, and to work with. Congratulations Scott, well done!