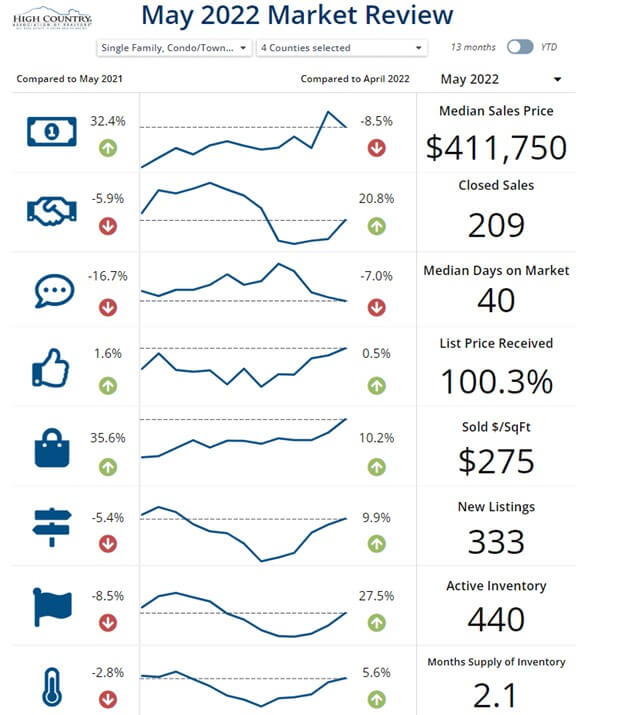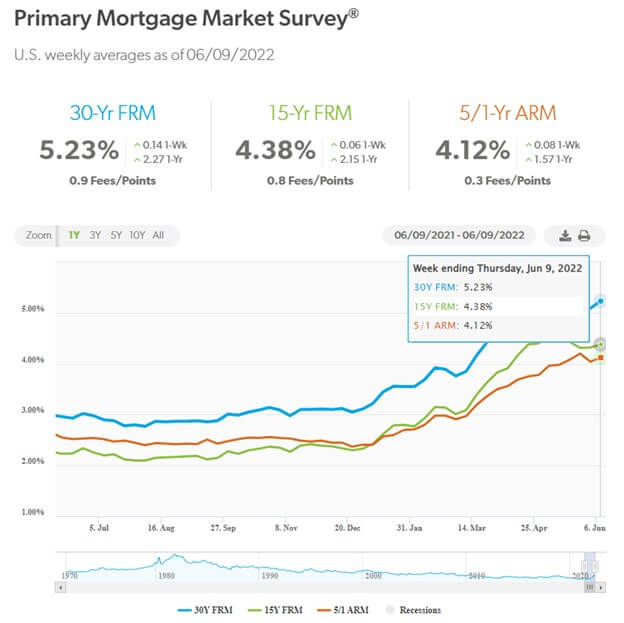 A recently released report by industry experts at Inman discussed the causes of the nationwide forecast and what it means for the future of the housing market. Inman analyst Jim Dalrymple points out that "the housing market is on the cusp of an 'inflection point' right now… and is estimated to impact housing prices, supply, demand, and the lives of agents and consumers alike". The biggest contributors to this shift in the market are the increase in mortgage rates, and the builders producing the needed inventory to catch up with the demand for housing. Zillow Chief Economist, Jeff Tucker expresses his concern on the matter, "My fear is that a lot of builders will pull back and stop building as fast as they have been. We need builders to continue firing on all cylinders. If they're not building and investing, that will guarantee that homes remain unaffordable for large swaths of people". Locally though, the strength of the High Country real estate market continues, regardless of markets across the country beginning to report increases in inventory and decreases in both sales and home prices.
High Country residential sales continued to remain solid through the month of May, ringing in a strong start to our summer sales season. The MLS reports that in May 227 homes were sold worth a combined total of over $114 million, 209 of those sold locally in Alleghany, Ashe, Avery, and Watauga counties contributing to $108 million of that recorded sales volume.  This is a 9.6 percent increase in sales volume compared to May of last year when 247 homes sold for $ 104 million. The median sold price for residential homes in May of this year was $400,000, a 23 percent increase versus May of 2021 ($325,000). Sellers received an average of 99% of the list price last month and the median days on market was 40 days.
INVENTORY. High Country counties, more specifically Alleghany, Ashe, Avery, and Watauga, reported 440 homes listed as active inventory for the month. May of last year saw 8.5% more homes on the market than May of this year.
ALLEGHANY COUNTY. REALTORS® sold 31 homes worth $9.9 million in May, an 83 percent increase in sales volume from 2021 when 19 homes sold for $5.4 million. The median sold price for May of this year was $305,000 - an 81 percent increase from May of last year ($240,000).
ASHE COUNTY. There were 35 homes worth $13.2 million sold in May, a 2.3 percent increase in sales volume compared to last year when 42 homes sold for $ 12.9 million. The median sold price for the month of May was $349,000, a 24.6 percent increase versus May of 2021 ($280,000).
AVERY COUNTY. REALTORS® sold 35 homes worth $19 million in May, down 24 percent in sales volume from a year ago when 60 homes sold for $25 million. The median sold price this May was $389,900, an 55 percent increase over May of last year ($250,000).
WATAUGA COUNTY. There were 108 homes sold worth $66 million in May, a sales volume increase of 43 percent compared to last May when 98 homes sold for a total of $46 million. The median sold price this May was $485,000, a 30 percent increase over last May which was $372,00.
MLS LAND SALES. The High Country MLS reported a total of 150 land listings sold in April for a total of $18.7 million. There were 133 tracts of land sold in our four-county region in April 2022, which totaled nearly $17 million. ALLEGHANY COUNTY: In April REALTORS® sold 16 land listings for $1.9 million. ASHE COUNTY Realtors® sold 48 properties totaling $5 million. AVERY COUNTY: Realtors® sold 20 land listings which totaled over $2.5 million. WATAUGA COUNTY: Realtors® recorded 49 properties selling for over $7.4 million total in the month of April.
COMMERCIAL SALES. The 4 recorded commercial sales in Alleghany, Ashe, Avery, and Watauga totaled $1.59 million in May. The properties combined received an average 88 percent sale price to list price ratio.
INTEREST RATES. Rates posted on June 9th indicate that the average 30-year fixed-rate mortgage loan is at 5.23 percent. The information posted online, per Freddie Mac, predicts that the housing market will be affected by rising mortgage rates and "the material decline in purchase activity, combined with the rising supply of homes for sale, [which] will cause a deceleration in price growth to more normal levels, providing some relief for buyers still interested in purchasing a home".
Disclaimer: Figures are based on information from High Country Multiple Listing Service. Data is for informational purposes only and may not be completely accurate due to MLS reporting processes. This data reflects a specific point in time and cannot be used in perpetuity due to the fluctuating nature of markets.
Report graphics generated from Domus Analytics pulled from the HCAR RETS feed. HCAR Realtor® members can access these detailed and customizable reports and graphics for professional use by logging into the HCAR dashboard - Info Hub and clicking on the Resources tab, then the HCAR stats link. A public graphic is available on our website homepage at highcountryrealtors.org.