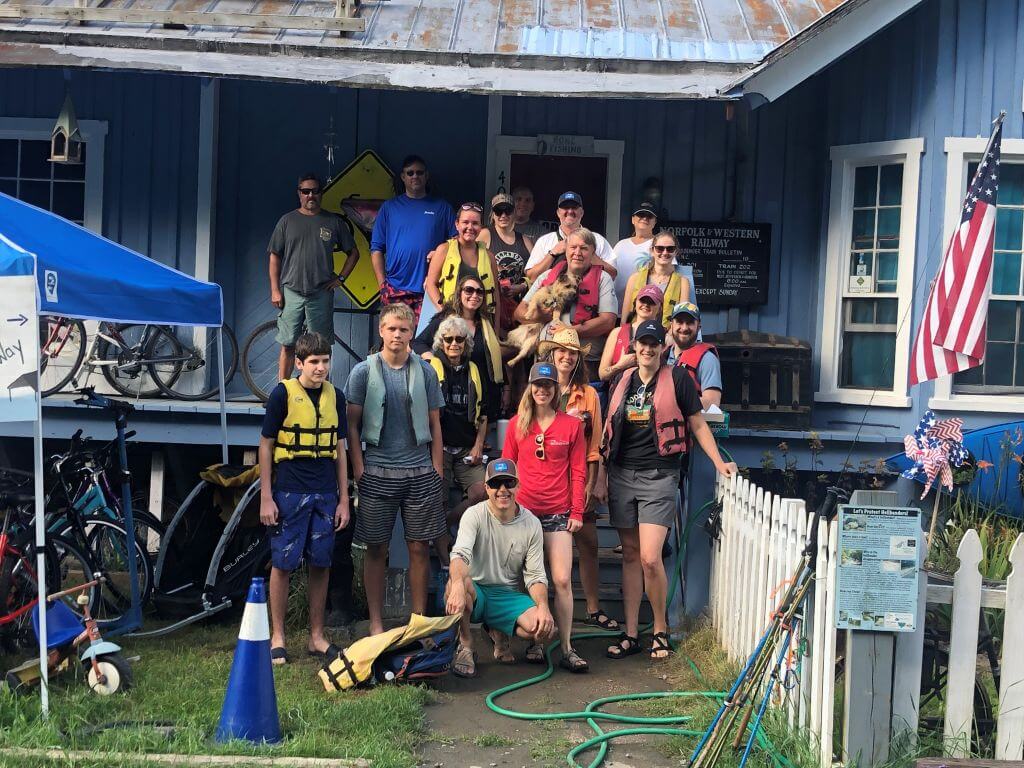 2022 HCAR River Clean Up Day
The annual River Clean Up Day of 2022 was a great success! "The best one yet!" according to Community Outreach Committee member Mark Mashburn, who organized the event in coordination with River Girl Fishing Company, located in Ashe County, NC.
The annual event consists of our High Country Association of Realtors® volunteers who give their time to spend the day on the New River collecting as much trash and debris as possible. The event took place on Tuesday, July 12, and saw over 20 volunteers participate in the clean-up. These efforts help to ensure that our local streams and rivers stay clean for our natural resources, our wildlife, our locals, our businesses, and our visitors.
We are so proud to call these beautiful Blue Ridge mountains home and we are working to protect the environment so that it can be experienced for millenniums to come. A big thank you to all the volunteers, to River Girl Fishing Company for providing the watercraft and the location, and to the event sponsor, Pat McGuire from Atlantic Bay Mortgage of Boone, NC.