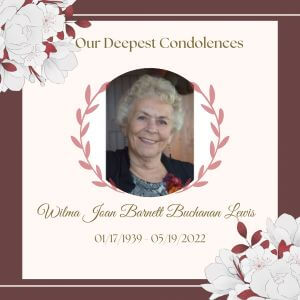 HCAR extends our deepest condolences to Mr. Jim Lewis, of Blue Ridge Realty and Investments, and his family in this time of sorrow.
The family will receive friends Monday afternoon, from1:00 until 2:00, at Hampton Funeral Home Chapel.
Graveside services for Wilma Lewis will be conducted Monday, May 23, 2022 at 2:30 PM, at Hopewell Church Cemetery in Boone, with the Rev. Jody Griffin officiating.
Online condolences may be sent to the family at www.hamptonfuneralnc.com
Hampton Funeral Service is in charge of arrangements.